Top 3 Reasons Why to Use Microsoft Teams
Back in March of 2016, Microsoft was considering an $8 billion bid to purchase the then-leading chat app Slack but both Microsoft co-founder Bill Gates and current CEO Satya Nadella gave a thumbs-down to the acquisition. Instead, they wanted to push the development of Skype to become Slack's greatest competitor. Fast forward three years and Mr. Gates and Mr. Nadella are high-fiving one another, discovering Microsoft Teams had surpassed Slack's 10 million daily active users. Perhaps this Teams application is worth looking at then.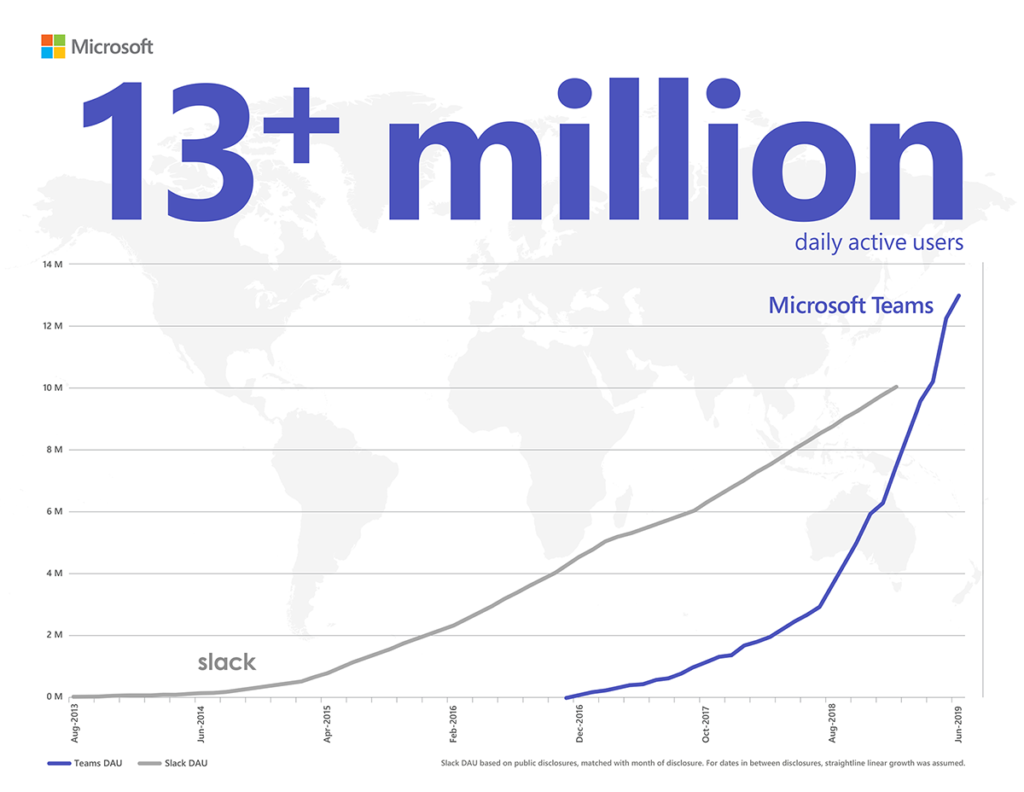 Why you should consider a move to Microsoft Teams.
Watch this video to understand the top 3 reasons to use Microsoft Teams based on Ovatio Technologies' customer experiences.
We've included timestamps for when they are discussed so you may skip to what matters most to you.
Reason Number 1: Teams Provides Unmatched Collaboration & Productivity
There a many collaboration tools on the market—Skype, Go-To-Meeting, Zoom, and others. The problem is that these platforms create a silo of data. Meetings, chats, messages, and documents end up in different places or different applications. Microsoft Teams solves this problem by providing a single plane for your team to collaborate. Features like an activity feed, chat, calendar, voice calls, and file sharing improve productivity and collaboration for your team in a single application.
0:08
Reason Number 2: Single Collaboration Platform for Everyday Work Management
Businesses use teams because it provides a single pane of glass for your everyday work management. The logical architecture of Microsoft Teams leverages the Microsoft tools businesses use every day—Office 365, Outlook, Sharepoint, and more so they work together. With one application, you have access to the tools, files, and data you need to collaborate with coworkers.
2:29
Reason Number 3: Work Better with Colleagues
Teams will revolutionize how you manage meetings and work with peers. How do you make the meeting experience better? Microsoft Teams makes it possible to capture notes, invite people, and more in a more seamless and collaborative way. For example, add notes to a meeting that are associated with the meeting in a tab that is connected to the meeting itself.
5:45
Take the next step in exploring Microsoft Teams
Have a question about Microsoft Teams? Curious how to migrate from another platform? Perhaps you have questions about Microsoft Teams governance and security.
We help customize Microsoft Teams to work for how your business functions. Send us an email at Teams Help