Ovatio's Microsoft Power Apps Services
Microsoft Power Apps Consulting
Microsoft Power Apps Application Discovery
Microsoft Power Apps Support
Infopath to Power Apps Migration
What are the benefits of Microsoft Flow?
Easily build apps with a full-featured low-code/no-code platform
Connect to all of your data with pre-built and customer connectors
A unified admin center provides comprehensive data management across first-party, third-party, and custom apps
Visual Studio plugin, robust Azure integrations, and in-line serverless code amplify prodeveloper productivity at every step
Leverage integrations with Office 365, Azure, Dynamics 365, Power BI, and Microsoft Flow
Majans building the factory of the future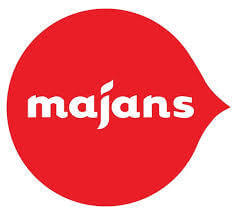 "We've got a portfolio of PowerApps live in our environment handling last-mile requirements around our people, production, quality, engineering and lean systems. We're developing these apps internally with champions in functional areas driving change management. We're extraordinarily excited about the extensibility capability between PowerApps and Dynamics 365 as well, which we'll also be building capability on."
Amit Raniga: Director
Majans
Get the support you need for Microsoft Power Apps