Spotlight on Peter Carlyle: Founder, Owner of Ovatio Technologies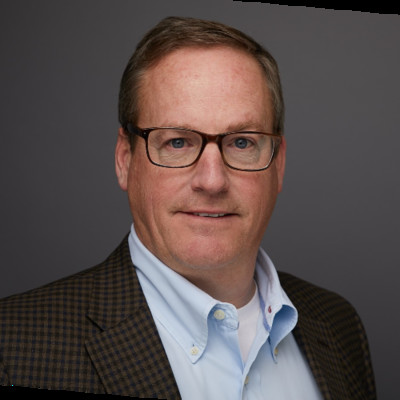 Where did your career start and how did your journey lead to the creation of Ovatio Technologies?
After moving from a job in advertising in the early 90's, Peter joined PC Help Services looking for a small, hot growth company in technology. Shortly after Peter joined the company, success quickly followed. "The time was right for our services. The computer industry just launched Local Area Networks (LANs) and email to support desktops. Companies needed Network, Desktop, and Help Desk Support and as a result, we grew extremely fast. We ended up opening offices across the Eastern Seaboard, in all major NFL cities." During his 11 years at PCHS, Peter was promoted from an Account Rep to Branch Manager, and eventually Vice President of Sales. With a hard-working attitude and strong knowledge in human resources and technology, he found remarkable success. In 2005, Peter started Technology Services LLC, an enterprise IT staffing company. In 2019 he made the decision to expand services to include Microsoft consulting and rebranded as Ovatio Technologies. "I am thrilled we offer our customers a deep portfolio of technology services and talent."
How did Ovatio Technologies' consulting division originate?
"Early in 2019, I saw that Satya Nadella, the new CEO of Microsoft, was dynamically changing the MS partner program and the way its customers would consume Office 365 and the Azure Cloud platform. Recognizing this dramatic change, we decided to add a Microsoft practice but needed the right person to lead it." Chuck Salvo, now the CDIO of Ovatio Technologies, was the "right guy to the lead that team." Soon after he joined, Ovatio was formed, adding the IT consulting division to a well-established IT technology staffing company.
What does your role look like, and what is the key to your present success?
Overseeing the company is now Peter's main priority. "My job is to make sure we have the right talent in place to grow and scale the business rapidly and profitably."  A typical day is split between the management of Ovatio's business expansion and supporting a few key customers with both staffing and consulting.  "Keeping my hand in the business is key so we understand how the customer base utilizes our service offerings. To succeed we must be thought of as leaders in technology and continue to deliver successfully. This is the key to giving Ovatio's customers a major business advantage."
Why he loves what he does.
As someone who enjoys solving problems, Peter takes the role of finding the right technology and talent head-on, saying "making the right fit is very rewarding."  The payoff is when we help a company become more efficient, hire the right person for the job, or help our candidates or engineers grow their careers. We have placed over 1500 people into new roles. More than 50% of our IT contractors receive full-time positions with our customers as well. When I receive a call from the customer that our candidate is absolutely the best resource for the job or a candidate calls to thank me for getting him/her a job they love, those moments are the most rewarding.
Where do you see Ovatio going in 2021?
"Despite the pandemic, 2020 was a solid year; we experienced significant growth in both staffing and consulting, and I expect 2021 will be more of the same," says Peter. "The market looks particularly good right now. The economy is healthy in most sectors, businesses have pivoted to remote work, Microsoft continues to add value to 365 and Azure, and the employment demand for technology workers remains strong. All of this has Ovatio on a strong growth trajectory."
What does he do when he's not working?
Pete has a work hard, work smart, play hard mentality.  When Peter isn't working, he's golfing, fishing, or skiing. Pete also owns a property management company, where he manages an office building In Moorestown, New Jersey, and several rental properties.