Microsoft Names Ovatio Technologies as a Charter Member in Exclusive Content Services Partner Program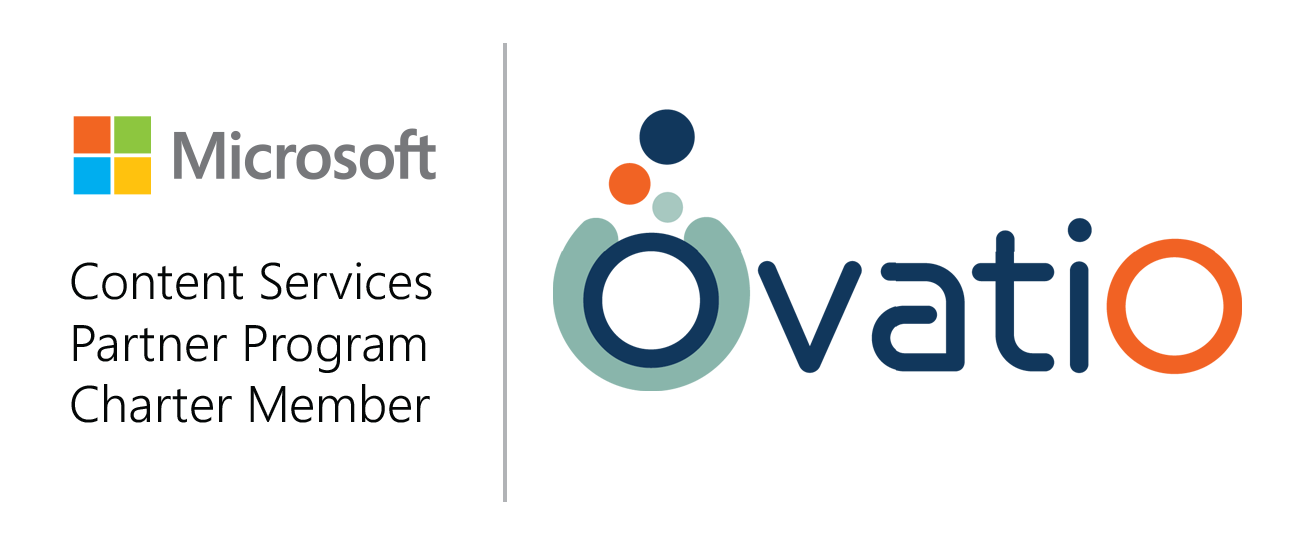 We are thrilled to announce Ovatio Technologies has been named a Charter Member of the Microsoft Content Services Program. The membership, exclusive to less than 75 partners worldwide, is a formal endorsement by Microsoft in Ovatio Technologies for demonstrating advanced expertise and success in the implementation and migration of content. 
To help accelerate customer success with Microsoft 365 Content Services, powered by Microsoft 365, SharePoint, SharePoint Syntex, and Microsoft Viva Topics, Microsoft launched the Content Services Partner Program to help support partners delivering solutions to make the transformation of content management practical and attainable.  
Ovatio Technologies will be given early access to developing content services technologies as well as direct alignment with Microsoft's product owners and stakeholders. This strategic relationship will enable its customers to benefit from early-to-market product acumen and potential programming funding.
"We are deeply humbled and excited by the unique opportunity Microsoft has granted us with this membership," exclaims Dustin Willard, Director of Consulting, Ovatio Technologies. "Our teams are looking forward to furthering enhancing the Microsoft 365 content services we provide our clients; early access to insights and technologies will enable us to accelerate the creation of optimal modern workplace services and digital transformations."