Can Microsoft Teams Replace Your IP Phone System? Maybe.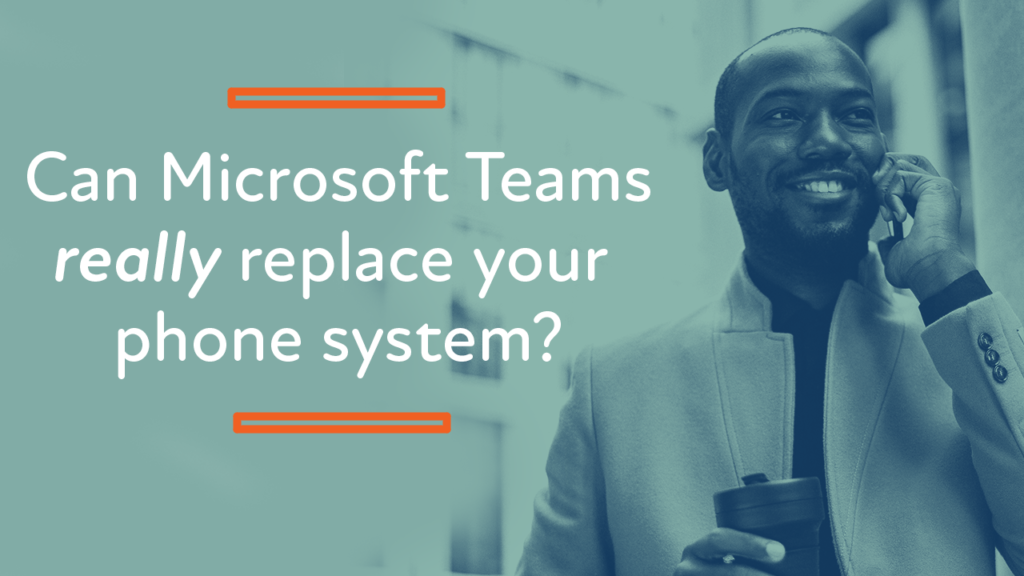 When I am asked if Microsoft Teams can really replace a client's phone system, my answer is followed by a question: what features do you need and want in a phone system? Teams is an excellent stand-alone telephony solution, however, there are a couple of areas where it falls short, but more on that later!
To determine if Microsoft Teams Phone is a viable option for your organization, this article will explore three major areas:
What are the features of Teams as a phone system?
---
Teams Auto Attendants can utilize recordings and dial inputs (think 'press 1 for sales') as well as timeframes and holidays. They can route to an operator, people, another auto attendant, or a call queue.
Auto Attendant provides the following features:
• Corporate or informational greetings
• Custom corporate menus; you can even customize these menus to include more than one level
• Directory search; meaning people who call in can search the organization's directory for a name
• Leaving a message for a person in your organization
• Multiple languages for prompts, text-to-speech, and speech recognition
• Specifying holidays and business hours
• Transferring a call to an operator, other users, call queues, and auto attendants
Call Queues in Teams offers advanced functionality by providing:
• A greeting message.
• Music while people are waiting on hold in a queue.
• Call routing - in First In, First Out (FIFO) order - to agents.
• Handling options for queue overflow and timeout.
After setting a greeting, you have many options to progress a call. Options include assigning the call to a single person, team/channel, or a group.
Routing
Once a call is in the queue, you have a few different methods to handle routing including:
Attendant Routing
The first call in the queue will ring all the agents at the same time. The first agent to pick up the call, receives the call.
Serial Routing
When serial routing is used, incoming calls will ring call agents one by one, starting from the beginning of the call agent list.
Round Robin
When round robin routing is used, each call agent will get the same number of calls from the queue.
Longest Idle
When longest idle routing is used, the next call in the queue will ring the opted-in call agent that has been in presence state 'Available' the longest.
Call Overflow/Time-Out
When you're experiencing larger than expected call volume, Microsoft Teams Phone provides you with a few options to manage the calls. How you answer the following questions determines the handling:
What is the maximum number of calls you are going to handle in the queue before you decide to perform an action? (The maximum number of calls allowed in Microsoft Teams Voice queue is 200.)
What is the maximum time the caller will be allowed to stay in the queue? (The maximum time allowed in Microsoft Teams Voice queue is 45 minutes.)
Features Missing from Microsoft Teams Phone Call Queues

Position Order of the Caller
Position Order of the Caller means that the caller will not receive verification of where they are in the queue and how much longer they will need to wait. Therefore, if this is a critical requirement, Teams Voice cannot fulfill that need.

Estimated Wait Time
At the time of this article's revising, Microsoft announced the release of new functionality which will enable engineers to make this feature possible.

Call Queue Priority
Call Queue Priority means that the caller is uniquely identified as a higher priority than others. This is presently not available.
Caller ID Policies enable you to set up different policies to either display the user's number, service number, and/or to hide the caller ID.
Users can place a call on 'park' to be answered by another user or by another device. This functionality is convenient when you need to move a call from a desk phone to a conference room phone, or to your mobile device.

Personal Call Settings
Users determine how they want to handle:
Incoming Calls
Users choose whether the call rings directly to themselves or forwards their call, as well as if the call should ring to a new number, contract, no one else, or call group.
Unanswered Calls
Users choose how unanswered calls are managed. Unanswered calls can be set to voicemail, a new number or contact, do nothing, or call group. Additionally, users may set how many seconds a call may ring before redirecting (the default is set to 20 seconds).
Voicemail
Users can configure their voicemail using the following features:
• Recording a Greeting
• Caller Message Handling
• Greeting Language
• Text-to-Speech Customize Greeting
• Custom Greeting
• Custom Out of Office Greeting
Ringtones
Users may choose custom ringtones for their incoming, forwarded, and delegated calls.
Accessibility
Users can turn on TTY (Text Telephone) to use text to communicate over the phone.
The interface of Teams provides users with easy access to calls they've missed and text-based voicemail transcripts (transcripts are enabled by default but they can be turned off). Users can listen by calling into their voicemail mailbox and/or viewing a transcription of voicemails directly inside their Teams interface – this process provides an optimal user experience, increased productivity (no time lost logging into another application), and a handy feature when you cannot answer a call.
Protecting Voicemail (Transcripts)
Voicemail messages are delivered to a user's mailbox as an email message attachment. To prevent the message from being forwarded, you can apply message encryption.
Voicemail Policy Options
You may turn the following options on or off:
• Transcription for Organization/User
• Transcription Profanity Masking
A traditional IP phone system typically includes built-in reporting with call queue and advanced metrics. Microsoft Teams only offers a few basic reports, and to use them requires the use of Power BI. Out-of-the-box Microsoft Teams Voice reporting may not be as robust, but where it exceeds traditional IP reporting is when using a 3rd party tool such as Clobba.
Clobba offers far deeper analytic reporting such as tracking call quality from the carrier to the endpoint, and enabling better troubleshooting and metrics across attendance, queues, and users.
Clobba helps you understand your Teams performance using the following:
• Applying filters to ensure only relevant data is displayed
• Selecting date range to monitor usage trends over a period of time
• Clicking through to detailed information
• User-defined dashboards
• Filtering data at OU level
• Role-based access
• Drilling through from summary pages to detailed information
• Report export
• Instant access to Teams tenant data
Call Recording
This is an area where MS Teams falls short; call recording is not presently available.
Devices/Desk Phones
Technically, you no longer NEED a hand-held device to make or receive calls. I have not used a desk handset in over 5 years! I know this is not the fit for everyone, and your users may prefer and/or require a traditional hand-held device. The good news is that option is 100% possible and for the best high-quality experience, we recommend using certified Teams phones.
Here is a list of Teams enabled Desk Phones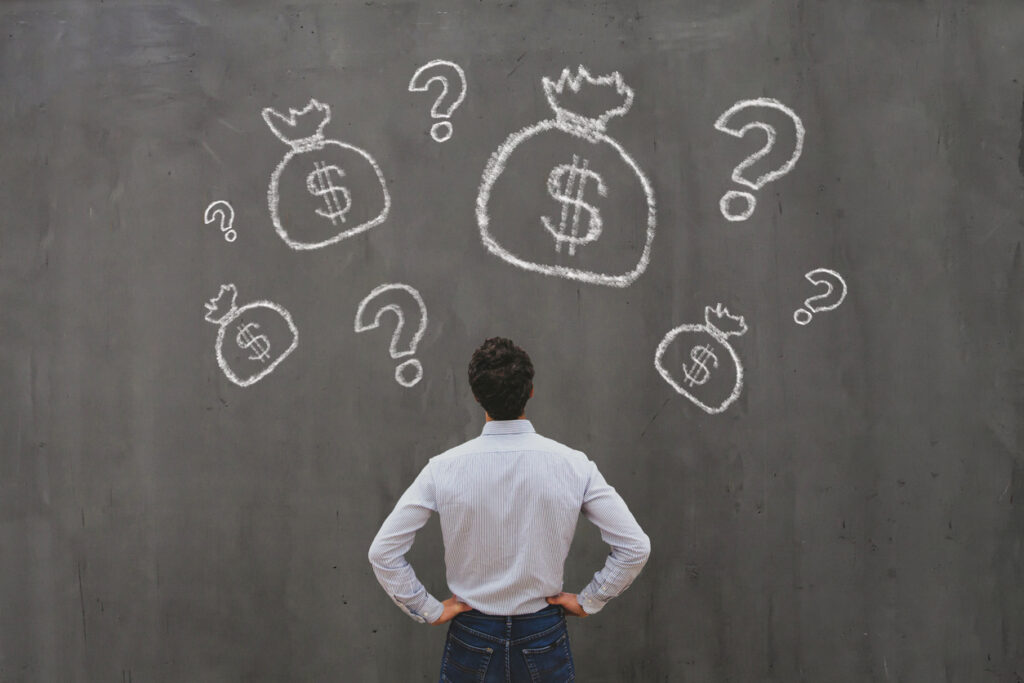 What does Microsoft Teams Phone cost and is it less expensive than a typical phone system?
---
When determining if Microsoft Teams is the better financial choice when compared to an IP phone system there are a handful of factors to consider before arriving at an answer.

Cost Factor 1: Licensing
The use of Microsoft Teams Phone requires a Microsoft License per user. The bare minimum you can purchase to use Teams is "Microsoft Phone System" which presently is $12 per user per month. The other licensing options are Microsoft 365 E5 at $57 per user per month and Office 365 E5 at $35 per user per month.

Cost Factor 2: Dial Tone
To acquire Dial Tone (PSTN) you can either acquire 3,000 minutes from Microsoft for $12 per user per month OR leverage a Telco provider by using a Session Border Controller (SBC) to enable direct routing.
Implementing an SBC will be a one-time cost, and one-time event. Depending on different parameters such as lines, size of SBC, etc., the cost will change. For example, the cost for a business needing 50 channels to support 400 users (based on an 8-to-1 usage scenario) would be roughly $9,750. For redundancy, they need two SBCs. Therefore, the ballpark cost would be $19,500.
We advise leveraging a Telco provider to take advantage of lower costs and pooled minutes. We can help you identify the most optimal dial tone cost through our strategic partnerships.

Cost Factor 3: Hardware
Historically, an IP phone system requires a lot of expensive hardware: a server, individual handsets, switches, and in many cases, a skilled full-time employee to manage the phones. On-premises servers, handsets, and switches have a shelf life and therefore require replacement.
Microsoft Teams Phone, running in the cloud, no longer requires an on-premises server. And, because Teams can ring to any endpoint (laptop, tablet, mobile) a desk handset is no longer required for voice services.

Cost Factor 4: Long-Term Plans
If you have invested in an IP phone system, what will it cost to keep that solution in place for the long term? Is there an expectation that you will replace the server every few years? Will the agreement with your phone provider increase in cost? Exploring the long-term will help you evaluate if Microsoft Teams Voice is a better financial option. One of our midsize customers made the switch from a well-known system to Teams Phone and is now saving his company over $100,000 per year.
Will Microsoft Teams Phone be a good fit for my business?
---
For most organizations, Microsoft Teams Phone will be a great fit – both functionally and financially. However, if you are running a call center, it does not offer advanced functionality such as coaching and PTSN reporting. Understandably, these are functions you must have.
That stated, many businesses with call centers are augmenting with Microsoft Teams Phone – where business workers who don't necessarily require more advanced features use Teams Voice, while their call center uses a specific call center solution. This scenario provides the best of both worlds; it provides its business users with the functionality they need at reduced costs while also giving the call center the capabilities they require. Ultimately, this hybrid solution right sizes expenses and functionality.
Microsoft Teams can really replace some phone systems, but it's important to identify what your organization and its individual users truly need, as well as what the immediate and long-term expenses will be. Thinking of trying Teams Voice? Schedule a  Microsoft Teams Voice Consultation and feel free to send any Microsoft Teams Phone questions my way!
Have questions about Teams Phone?
Book a free Teams Phone consultation.