Spotlight on Chuck Salvo: Chief Digital Information Officer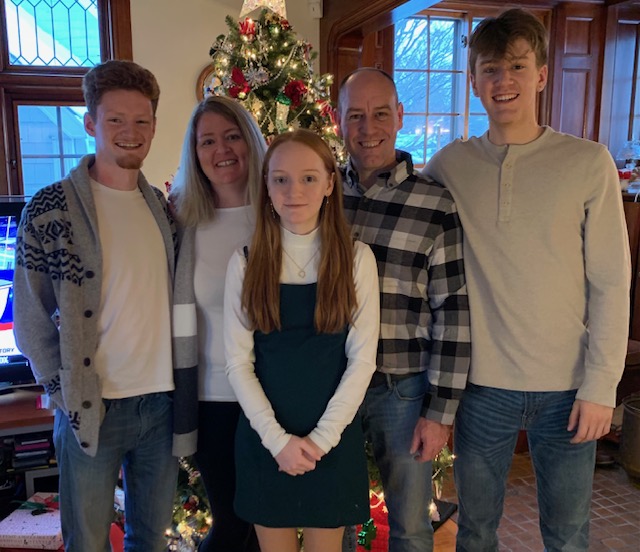 How did you get started in IT?
Chuck never really imagined himself going into the technology field, but after a coworker of his introduced him to AOL (you've got mail), he was hooked. Buying his first computer while learning ways to build them and take them apart, Chuck developed a knack for self-teaching, from there, his knowledge of tech would only rapidly expand upon a newly discovered passion. After some time of learning computer basics and programs along with Windows 3.1, he accepted a job to become the IT administrator at Raid Inc., and the rest was history, the tech field is where Chuck has been ever since. "Seeing how far the tech industry has come over the last 25 years has been an amazing journey."
How did Ovatio originate?
After having known Peter Carlyle, the owner of Ovatio, for a long time, the opportunity finally struck both to partner up. In the spring of 2019, after leaving his former company, Chuck and Peter began talking about putting together a Microsoft Cloud Consulting practice.
"Peter had built up a great staffing firm and by bringing the Microsoft cloud consulting practice we were able to provide customers with one-stop shopping to help implement projects with multiple delivery methods, along with having the ability to help expand our team by leveraging the staffing expertise to find the best engineers/project managers/developers out there."
Lunch and a few beers later, Chuck and Peter developed Ovatio. "Working with Peter and helping bring our staffing and cloud consulting world together has created a great opportunity for Ovatio."
What do you do and what makes you so good at it?
As a result of being the CDIO at Ovatio, Chuck spends many hours collaborating with his team finding new ways to implement strategies, and looking to advance as a collective unit. When he isn't on the phone with the Ovatio team, Chuck is on the phone with clients looking to find solutions to technological gaps, which have been largely exposed this year in particular as a multitude of companies are mostly remote. "The speed in which the cloud is changing along with the breadth and depth of Microsoft's 3 Clouds means that we are always learning and adapting – which means every day is a new challenge."
Why he loves what he does.
With his job constantly changing and requiring different tasks, Chuck enjoys that every day isn't the same as the day before, meeting new clients and working with them to help find solutions to business needs is something he deeply enjoys. A big fan of the team environment created at Ovatio, Chuck feels that the group around him is one of the best he has ever been a part of. With over 20 years now in the field, Chuck is well versed in the language of technology and enjoys the value that tech brings to companies. "Microsoft's cloud is constantly evolving and bringing new tools to help improve all aspects of the business. Our team has embraced these technologies and is always working on getting new training/certifications to help them stay ahead of what's coming."
Plans for 2021: Where do you see Ovatio going from here?
With 2020 being a failure of economic proportions, Ovatio looks to continue growth as being one of the few businesses that benefitted from the world going remote. With this, Ovatio saw several companies transition to the Microsoft Cloud and need assistance in doing so. Here comes Chuck and the Ovatio Team, finding solutions and closing the gap for an organization's current IT model leveraging the technology integrated globally. With Microsoft continuing to provide big-time advancements from AI and team collaboration, Ovatio looks to offer more services across the board. More involvement with things like Microsoft Defender, Azure Syntex, and expanding upon the use of Microsoft Teams and Power Platform are among the plans for the 2021 calendar year.
What does he do when he's not working?
Falling in love with the sport of golf over the past several years, Chuck is often spending his early mornings during the summers at the Merrimack Valley Golf course in Methuen. Outside of golf, he enjoys spending time with his family and nights out with his wife.